Two candidates are seeking election to two open seats on the Board of Education. Each seat is for a three-year term. The two candidates, Timothy Delisle and Mary Beth Whited, will be listed in alphabetical order on the ballot.
The school budget vote and Board of Education election will take place Tuesday, June 9 by absentee ballot only; no in-person voting is allowed as per an executive order issued May 1, 2020 by Governor Cuomo. The district must receive all absentee ballots by mail by the 5 p.m. deadline on June 9 to be counted.
Timothy Delisle
Timothy Delisle, of 219 16th Street, is seeking a first term on the board.
A lifelong resident of the city, Mr. Delisle is a lieutenant and paramedic for the Watervliet Fire Department and is co-owner of the Black Bear Inn on 19th Street.
He graduated from Watervliet High School in 1999, and received his Emergency Medical Technician – Paramedic, A.A.S. from Hudson Valley Community College in Troy.
He and his wife, June, have two daughters who both attend Watervliet Elementary School.
Mary Beth Whited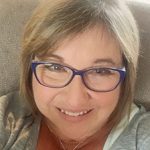 Mary Beth Whited, of 1004 14th Street, is seeking her second term on the Board of Education.
A resident of Watervliet for the past 34 years, she was first elected to the Board of Education in 2017, and serves on the Policy Committee and Audit Committee, and is a member of the Parent Teacher Association (PTA).
Mrs. Whited is retired from Verizon Communications where she worked as a telecommunications tech. She currently works part-time for the Watervliet Civic Center as a counselor for the before-and-after school program. A graduate of Troy High School, she earned her Early Childhood Education, A.A.S. from Hudson Valley Community College in Troy.
She and her husband, Darryl, have two grown children who are both graduates of Watervliet City schools.