Written by, photos by Anthony Bisner, WHS Senior, CEIP Communications Intern 
Vliet v. Greenville
The Varsity Boys Baseball team travels to Greenville High school to kick off their season on . Senior Logan Jamroz with a strong start to the season listing a strong 8 k's throughout his first start. At the plate Senior David White and Sophomore Zayden Crouse combine for 8 hits and 4 RBIs in the game. Vliet would come out on top 6-1 to move their record to 1-1.
Vliet v. Waterford
Waterford comes into town to take on Watervliet April 8. A strong start on the mound from senior Anthony Bisner listing 6 strikeouts through 4.2 innings. Senior Matthew Ehrke comes in to get the save. The Cannoneers explode at the plate to take the win 10-8.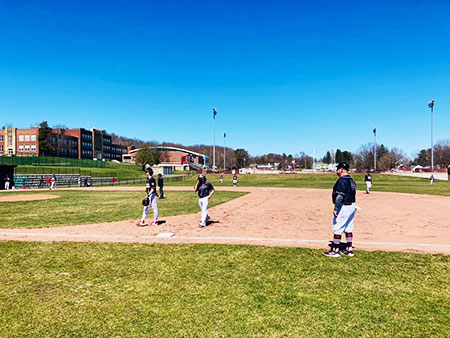 Vliet v. Taconic Hills
The Cannoneers go on the road to play Taconic-Hills on April 19. Senior Logan Jamroz hits a three-run HR and a rbi-double while talking 7 k's while pitching. Senior Ryan Wroblewski with a huge RBI triple late in this one to bring the Cannoneers within 3 runs. Watervliet would go on to lose this one 16-6 through 6 innings of play.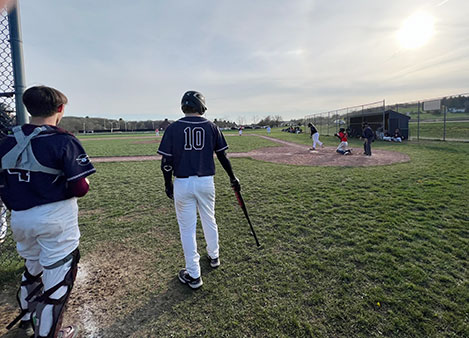 Vliet v. Catskill
Your Watervliet Cannoneers take on Catskill to end the homestand on April 10. Senior Logan Jamroz with a strong start only allowing 2 runs through 4 innings of play. The Cannoneers would come up short losing 11-4.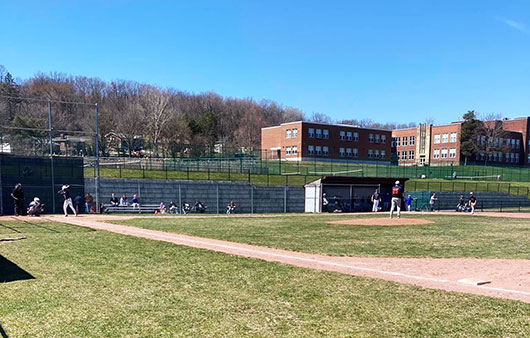 Vliet v. Chatham
Varsity Boys Baseball hosts Chatham on April 5 to kick off the homestand. Unfortunately, Vliet would come up short losing to the defending State champions 23-0.