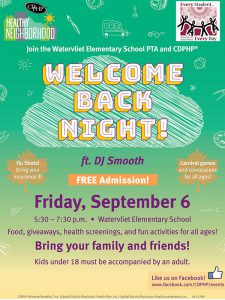 Please mark your calendars for Welcome Back Night on Friday, Sept. 6 presented by the PTA and CDPHP from 5:30-7:30 p.m. at Watervliet Elementary School.
Join family and friends to kick off the new school year with games, food, giveaways and fun activities for all ages!
Children under 18 must be accompanied by a parent/guardian.