Two candidates are vying for one seat on the Board of Education in the 2019 election on Tuesday, May 21. The candidate who receives the highest number of votes will be elected to the board and will be sworn in during the Board of Education meeting in July and will serve a three-year, unpaid term that will expire June 30, 2022. The candidates are listed in the order that their names will appear on the ballot.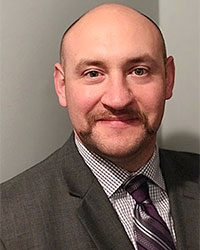 Philip E. DiPompei, of 10 Manor Place, Watervliet, is seeking a first term on the Board of Education. A Watervliet resident and firefighter for the City, he is also an emergency medical technician for the Town of Colonie Emergency Medical Services. Mr. DiPompei is a graduate of Shaker High School, and was enrolled in the Emergency Medical Technician-Paramedic  program at Hudson Valley Community College (HVCC). He is a volunteer for the Watervliet Youth Football and the Watervliet Little League programs. Mr. DiPompei and his spouse, Diane White, have four children: Tyler White and Logan White are both graduates of Watervliet High School; Josh DiPompei is in 5th grade at Southgate Elementary School (North Colonie), and PJ DiPompei is in 3rd grade at Watervliet Elementary School.
Sheri Senecal, of 1927 8th Avenue, Watervliet, is seeking a third term on the Board of Education, and currently serves as president of the school board. A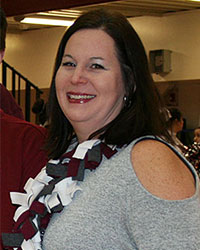 Watervliet resident since 2001, Mrs. Senecal graduated from Lake Howell High School in Winter Park, FL in 1991 and earned an Associate in Arts (A.A.) degree and an Associate in Science (A.S.) degree in Office Management Technology from Seminole Community College in Sanford, FL. She is an executive assistant for the Deputy Secretary of Health & Human Services in the New York State Executive Chamber. Mrs. Senecal previously served as president, vice president and secretary of the Watervliet Elementary School Parent Teacher Association. She also served as concession manager for the Watervliet Little League and fundraising coordinator for the Cohoes Crushers. Mrs. Senecal has volunteered for the high school concession during football season and at the elementary and junior-senior high school in various other roles. She and her spouse, Bob, have two children: daughter, Jessica, is a senior at Watervliet High School; and son, Tyler, is a 9th-grader at Watervliet High School.
The community will have an opportunity to meet the candidates at the public budget hearing and Board of Education meeting on Tuesday, May 14. The annual school budget vote and Board of Education election will take place from 11 a.m. through 8 p.m. on Tuesday, May 21. The two polling sites are the Watervliet Elks Club at 501 4th Avenue, and Watervliet Elementary School at 2557 10th Avenue.