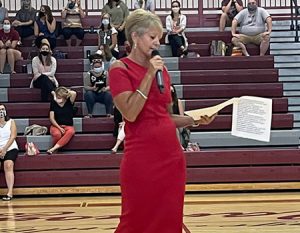 Two days filled with professional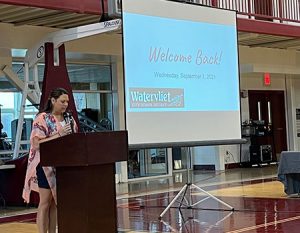 development activities kicked off on Wednesday, Sept. 1 for all Watervliet City School District educators with welcome back remarks by Board of Education President Amanda Cavanaugh, Superintendent of School Dr. Lori Caplan and Assistant Superintendent Don Stevens.
Teachers and staff engaged in activities that ran the gamut from social emotional learning to updates on the work being done by each school's equity action teams, and hands-on Google workshops to conversations about curriculum and lesson planning with the district's instructional coach. A fun, team-building scavenger hunt was a favorite activity among educators who participated!
In between the professional development activities and faculty meetings, teachers and staff had free time to prepare learning spaces and classrooms for the return of students on Tuesday, Sept. 7.