Students in grades 4-6 had an opportunity to explore, create and tinker during the school's first Makerspace Fair during Cabin Fever Day at Watervliet Elementary School.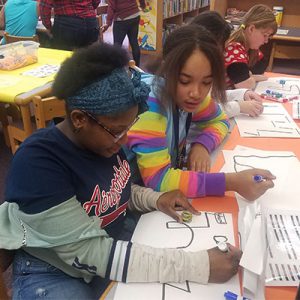 The hands-on learning event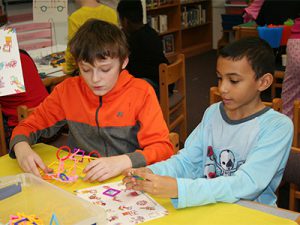 offered students a variety of science, technology, engineering and math (STEM) activities to choose from including: coding with Ozobots, designing with Strawbees, engineering with Snap Circuits, building with Strictly Bricks and programming with Dash robots.
The new makerspace equipment and materials are helping to expand hands-on learning experiences in STEM for elementary students that will build and strengthen critical thinking, problem-solving, collaboration and communication skills.
Earlier this year, library media specialist Allison Novotarski applied for an INNOVATION! grant through the Capital Region BOCES School Library System and was awarded a mobile Makerspace cart, valued at $3,500, that includes materials for robotics and coding, circuitry, and design and build projects. The grant also provided professional development for educators to learn to use the materials and implement the Makerspace activities.