WCSD introduces new centralized communications app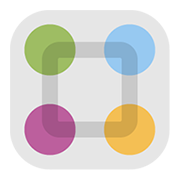 The Watervliet City School District is moving to a new communications platform called ParentSquare that replaces the One Call Now system. This user-friendly, school-to-home platform is designed to keep families informed and encourage a greater connection with our schools.
ParentSquare automatically generates accounts for parents/guardians based on the email addresses and phone numbers that are on file in the e-School Parent Portal.
District families will receive an email invitation to activate your ParentSquare account. If you do not receive a ParentSquare invite, please go online to parentsquare.com/signin and try to sign in with your email and/or phone number that is on file in the e-School Parent Portal. If that does not work, contact the Office of Educational Programs & Accountability at 518-629-3231 or the district Registrar at 518-629-3204 to update your contact information. Please be sure to provide your preferred email address and phone number.
ParentSquare Training Modules for Parents and Guardians
You may also download the app for your smartphone through Google Play (Android) or the Apple Store (i-phone) and register your account to start receiving communications through the ParentSquare app. If you choose not to register or use the app, you still will receive district notifications via text, email and voice.