Assembly celebrates September Students of the Month 
The first "Cannoneer Culture" Students of the Month for the 2023-24 school year were announced during an assembly on Oct. 6. The "Cannoneer Culture" initiative, introduced last year, recognizes grades 6-8 students whose efforts help improve the overall school climate at Watervliet Junior High School.
Each month, teachers and staff nominate a total of 12 students, one per grade level, who embody the following four Cannoneer Culture traits, which align with Board of Education goals.
Each "Student of the Month" is presented an award certificate and receives a huge round of applause from their peers and the entire Junior High staff. The students will also get a "Cannoneer Culture/Student of the Month" bracelet to wear, and be treated to a special lunch with Assistant Principal Michael Foust, courtesy of The Black Bear.
"We could not be more proud of these students," said Mr. Foust. "The home-school partnership is essential to creating a positive school culture, and we appreciate everything our families do at home to support students."
Congratulations to our September Students of the Month:
Be Present – Cayden Fandl (6), Zymere Ambrose (7), Sonia Francis (8)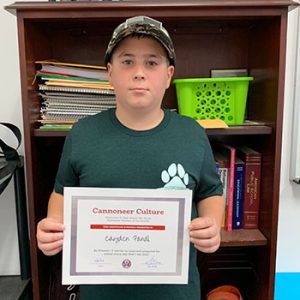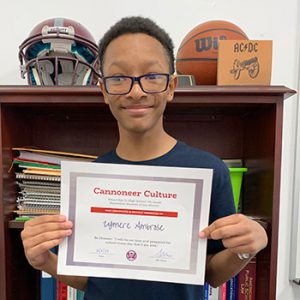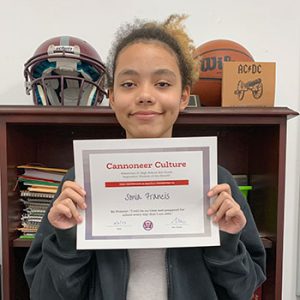 Be Positive – Alex Kuber (6), Traevon Watkins (7), Angel Aviles (8)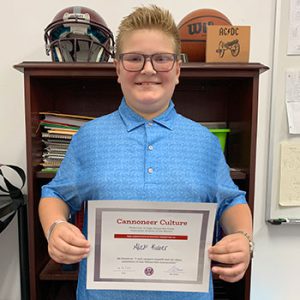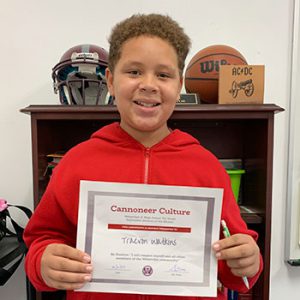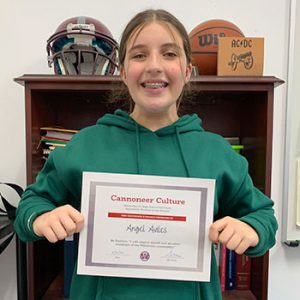 Be Productive – Yeva Balashova (6), Jahnessa Lewis (7), Mason Lee (8)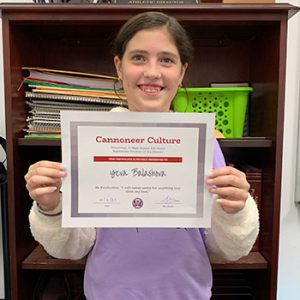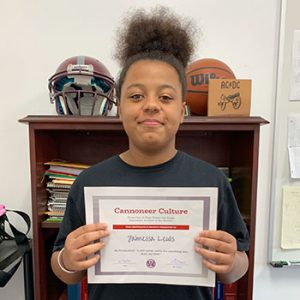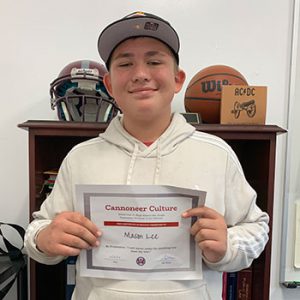 Be Proud – Dione Brown (6), Chris Helferty (7), Javanni Daisley (8)