Brenda Zawistowski, a teacher's assistant at Watervliet Elementary School (WES), will be honored during the Capital Area School Development Association (CASDA) Friends of Education Award on Thursday, February 28, at the 2019 Friends of Education dinner being held at the Albany Marriott Hotel.
CASDA presents this award to recognize the selfless contributions of individuals who dedicate themselves to serving students and enriching their school communities.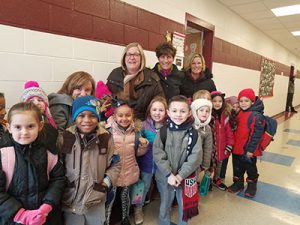 Zawistowski's contributions to Watervliet Elementary transcend her work as a teacher's assistant. She is "one of the students' favorite adults in the classroom hallways and lunchroom" because of her "infectious laugh" and sincere commitment to helping children, according to her nomination by Superintendent of Schools Dr. Lori Caplan.
Zawistowski has served as WES PTA President for the past two years and organized fundraising efforts such as Books for BINGO, Breakfast with Santa and a Mother's Day brunch. Her hard work and attention to detail ensure that all fundraising proceeds directly benefit children, enabling the PTA to donate books and pajamas to families in need during the holiday season. Zawistowski truly embodies Watervliet's commitment to serving "every student, every day." CASDA is proud to recognize her as a 2019 Friend of Education.