More than a dozen Watervliet Elementary School 5th grade students are the recipients of the 2022 Capital Zone Sandra G. Morley Physical Education Student Leadership Awards.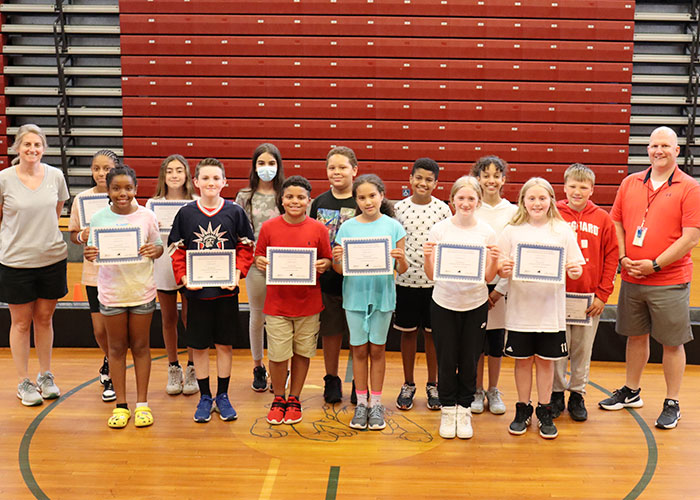 The Capital Zone of the New York State Association for Health, Physical Education, Recreation and Dance (NYSAHPERD) recognizes students for their character, sportsmanship, citizenship and leadership both inside and outside of the classroom.
Principal Kelly Webster recently joined physical education teachers Meghan Dwyer and Brian Hoeffer to present the award certificates to the following 13 students:
Melia Cromwell
Evia Berg
Sophia Rogers
Angelina Robaina
Aniyaah Hermance
Andrew Hartkern
James Bishop
Malachi Prince
Aubrey McMahon
Riley O'Brien
Josiah Perkins
Traevon Watkins
Malak Moulahem
The  fifth-grade students were nominated by Coach Dwyer and Coach Hoeffer. The selection criteria for the awards requires that the students:
demonstrate responsible personal and social behavior, sportsmanship and citizenship.
desire to learn and improve.
exhibit a physically active lifestyle.
demonstrate leadership and is a positive influence on peers.
contributes toward the total school program.
Congratulations fifth-graders!