Youth Day returns after 3-year hiatus
Youth Day – a longstanding tradition between the City of Watervliet and Watervliet High School – made a triumphant return after a three-year hiatus due to the COVID pandemic. This event, last held in the spring of 2019, provides high school seniors an opportunity to meet with Watervliet city officials, including the mayor, council members, finance administrator, police and fire chiefs, city court judge and others, to learn about the responsibilities of elected officials, department heads and municipal workers in the city.
Ten seniors spent part of the day on Thursday, June 8 touring City Hall, the police department and the fire station, and participating in a mock city council meeting, where they shared what they learned and saw during their time job shadowing city officials. They also enjoyed lunch at the Arsenal City Tavern courtesy of the city.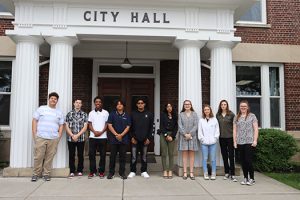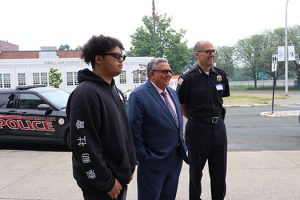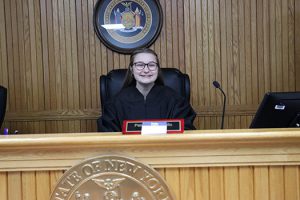 Members of the senior class vote on which student delegates to send to the annual event, which was organized by high school teachers Scott Emerson and Chris Curtis in collaboration with City Hall staff.
This year's student delegates included:
Mayor – Deville Wilson
Councilperson – Autumn Gillam
Councilperson – Michael Brown
General Manager – Karina Leibach
Finance Manager – Elijah Rodriguez
City Clerk – Raina Rohenaz
Police Chief – Domenic Rivera
Fire Chief – Thaddeus Phillips
City Judge – Cassie Zawistowski
Building Department – Kevin Brammer
More pictures are available on our Facebook page: