With the first quarter interims now in the books, Waterviet Jr.-Sr. High School is taking time to celebrate students (more than 400 of them!) who reached two significant goals during these first weeks of school:
pass ALL their classes, and
have NO disciplinary referrals.
The students who accomplished both goals are being rewarded with a special lunch. Grades 6-8 students enjoyed their special meal today (Friday, October 15), while high school students will receive their special lunch next Friday, October 22.
Principal Ryan Groat explained the reason for scheduling the lunches on two separate days. "Students exceeded our expectations! We were actually overwhelmed by the number of students who stepped up big time to meet this challenge," he said. "It's a good problem to have, one that I would gladly take any time!"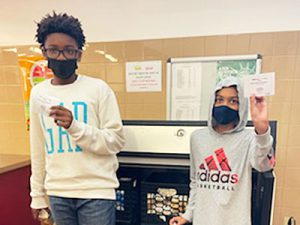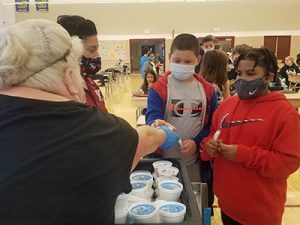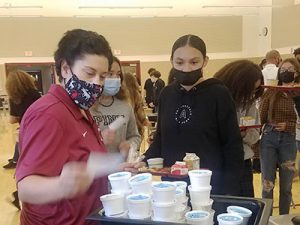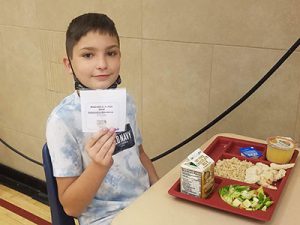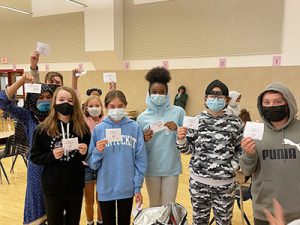 The 423 students voted by survey from six different meal options, and chose popcorn shrimp with French fries or Chana Masala, a vegetarian stew made of chickpeas, tomatoes, onion, garlic and coriander served over Basmati rice.  An ice-cream dessert was a surprise treat. 
Congratulations students on this great achievement, and keep up the great work!