"For younger Americans 9/11 is not a memory lived but history learned." ~ Alice Greenwald, President and CEO of the 9/11 Memorial & Museum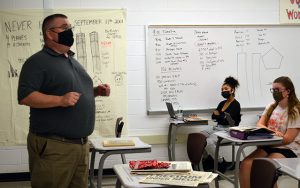 Although the tragic events of September 11, 2001 happened before current high school students were born, to mark the 20th anniversary of this fateful day in U.S. history, Watervliet High School social studies teachers devoted much of their class time engaged in activities reading about, discussing and reflecting on the events of 9/11 and its aftermath.
Teacher Jim Murphy discussed 9/11 throughout the week with his students, looking at articles from local newspapers and those published in New York City the day after the event. Earlier in the week, Mr. Murphy read essays from the several hundred he has collected from students since 2002. The essays reflect students' remembrances of 9/11. One in particular was written by a student who was in New York City at the time and vividly recounted his experiences seeing the Twin Towers at the World Trade Center engulfed in flames and smoke.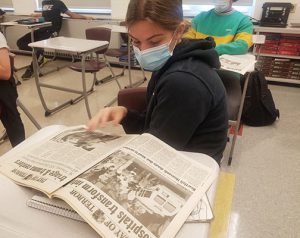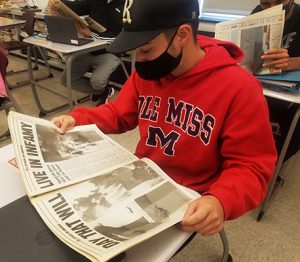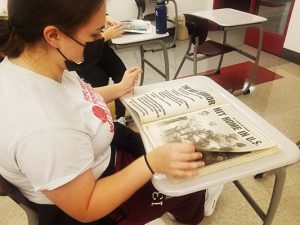 "In my classes, we discussed what happened that day, going through the timeline of events. I asked my students to ask their parents and family members what they remember from 9/11," said Mr. Murphy, noting that his lessons focus primarily on the heroes of that day, especially the first responders.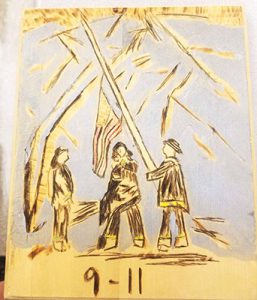 Social Studies Department Chair Scott Emerson and his students watched videos and engaged in discussions about the outcomes of 9/11 and the changes it brought about — from the Patriot Act to wars in Iraq and Afghanistan.
"We lost one of our graduates in the Iraq War, and this ultimate sacrifice brought it close to home for everyone in the community," he said, speaking of Sgt. David Fisher, an army specialist from the New York National Guard, who graduated from Watervliet High School in 2001.