Building Cannoneer Culture
"Cannoneer Culture" continues to grow stronger as another dozen students in grades 6-8 were recognized recently for their efforts to improve the overall school climate at Watervliet Junior High School. The theme of the program encompasses the four characteristics listed below, which align with our Board of Education goals.
Being Present: I will be on time and prepared for school every day that I am able.
Being Positive: I will respect myself and all other members of the Watervliet community.
Being Productive: I will never settle for anything less than my best.
Being Proud: I will make Watervliet a better place through my words and my actions.
Each month, teachers and staff nominate one student per grade level who demonstrates these traits. Those students are recognized during a "Students of the Month" assembly in front of the entire Junior High where they receive thunderous applause from their peers, an award certificate, and a "Cannoneer Culture/Student of the Month" bracelet. The honorees also enjoy a special lunch with Assistant Principal Michael Foust, courtesy of The Black Bear.
Congratulations to our March Students of the Month:
Be Present – Ali Hassan (6), Ailey Treacy (7), Aminah Miller (8)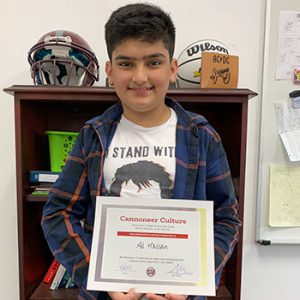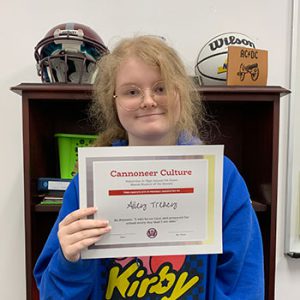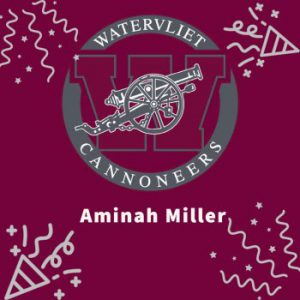 Be Positive – Peyton Marsciell (6), Layla Rodriguez-Diaz (7), Earl Lawrence, Jr. (8)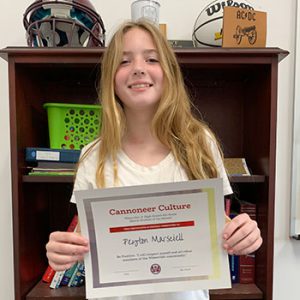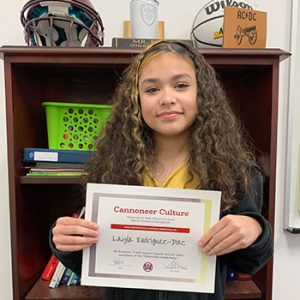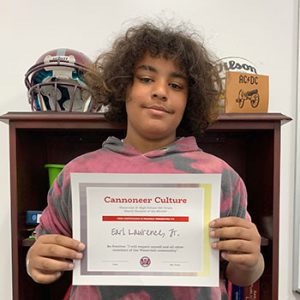 Be Productive – Chandradatt Rajwant (6), Mansoor Najibi (7), Zaniyah Mott (8)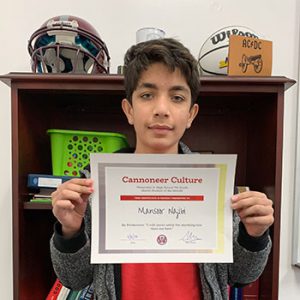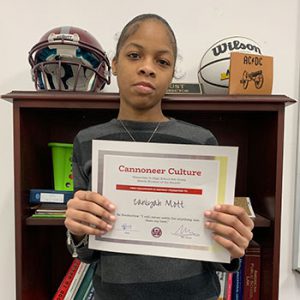 Be Proud – Aniyaah Hermance (6), Matheus Manchame (7), Tahdiri Dickson (8)