It was a nail-biter to the end, but in just over an hour ‒ and 166 words into the competition ‒ sixth-grader Noor Ul Faheem held on to become champion of the 2019 WES Spelling Bee!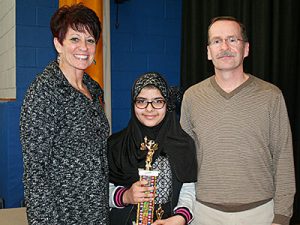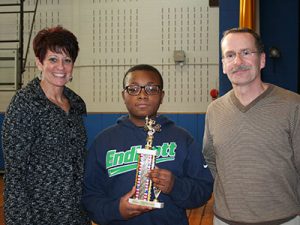 The bee went 25 rounds before Noor Ul, a sixth-grader in Ms. Lloyd's class, captured the title ‒ correctly spelling the word "diminutive." She outlasted runner-up, fifth-grader David Kayembe, who successfully made it to the 24th round. Fourth-grader Mackenzie Strock was the third-place finisher after making it to round 17.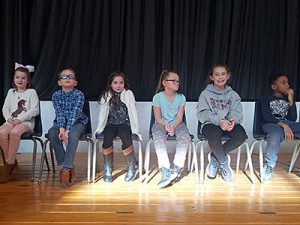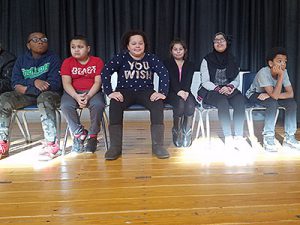 The spelling bee champ said her success would not have been possible if not for her sister, who helped Noor Ul prepare by quizzing her on spelling words before the competition.
Fourteen competitors overall began the spelling bee. At 45 minutes in, eight were still vying for the championship. To earn a spot to compete, each student first had to win their individual classroom bees. Congratulations to all participants!
Fourth grade: Mckenzie Strock, Billy VanPatten, Ella LaBoissiere, Makenzie Ryan
Fifth-grade: Ava Lindley, Devon (DJ) Butler, Jordan Dalpe, Colby Ford, David Kayembe
Sixth-grade: Malaki Chestnut, Alexandria Collier, Jenny Martini, Noor Ul Faheem, Julius Bostwick