On Monday, May 16, Watervliet Elementary School will celebrate the important people in our students' lives with Special Persons Night. Historically, students invite their special people to visit their school, meet their classroom teachers and share what they have learned during the school year.
Because of ongoing COVID-19 public health concerns we are celebrating Special Persons Night a little differently this year, and asking that only two special people be invited by each student. We encourage visitors to practice social distancing during the event.
In an effort to maintain social distancing, we ask the following:
Families of students with the last name A-M visit between 6:00-6:30 p.m.
Families with the last name N-Z visit between 6:30-7:00 p.m.
We thank you for understanding and look forward to honoring you!
UPK-5 families, head to classrooms to enjoy the presentations students have created for you!
Take a stroll through the halls and see all the wonderful art projects.
Stop by the upper and lower lobbies to visit with our encore, interventionist, speech, ENL teachers and more!
Enjoy musical compositions by Mrs. Collett & Mr. Cowie
Special Persons Night offers something for everyone and we hope you enjoy your visit.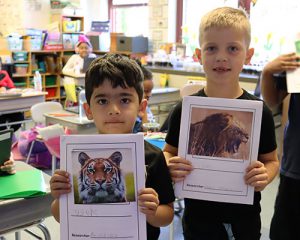 What: Special Persons Night
When: Monday, May 16, 2022 • 6-7pm
Who: Two (2) guests per student
Where: Watervliet Elementary School