Written by Megan Polaro, WHS Senior and CEIP Communications Intern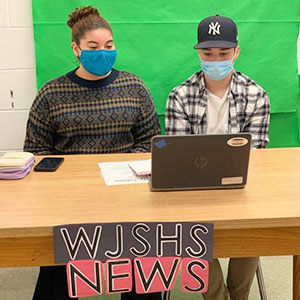 At the beginning of the school year, the Watervliet Jr.-Sr. High school introduced an additional aspect to its morning routine. With the help of a select group of students, Vliet News was created to breathe new life into the morning announcements.
High school students Gianna Rincon and Anthony Bisner, pre-record the news videos 24 hours in advance. The contents are edited by Jonnie Jones. News advisor, Spanish teacher Mrs. Sweeney, sends the videos to teachers to share with students during second period each school day.
Announcer Gianna Rincon believes that "it is more fun to film and it is more personal to see a video opposed to hearing a voice over the speakers." In the future, they hope to expand Vliet News to the entire community.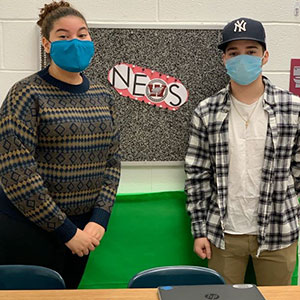 According to Mrs. Sweeney they "have aspirations of going live and want to include sports, more students, and maybe even contests!"
We look forward to seeing Vliet News evolve!