Cannoneer Culture continues to build as another dozen 6th, 7th and 8th graders are named Students of the Month for December! The Cannoneer Culture initiative was introduced to junior high students this year in an effort to improve the overall school climate. The theme of the program encompasses the four characteristics listed below, which align with our Board of Education goals.
Being Present: I will be on time and prepared for school every day that I am able.
Being Positive: I will respect myself and all other members of the Watervliet community.
Being Productive: I will never settle for anything less than my best.
Being Proud: I will make Watervliet a better place through my words and my actions.
Each month, our teachers and staff nominate one student per grade level who embody each of these traits. Those students are selected as our "Students of the Month" and are recognized during a special assembly where they receive an awards certificate, and a "Cannoneer Culture/ Student of the Month" bracelet. They are also invited to a special catered lunch with Assistant Principal Michael Foust.
"The home-school partnership is important to creating a positive school culture," said Mr. Foust. "So, we thank our families for everything they do at home to support students."
Congratulations to our December Students of the Month:
Be Present – Mohammad Aljumaili (6), Ireona Gordon (7), Mohammad Haydari (8)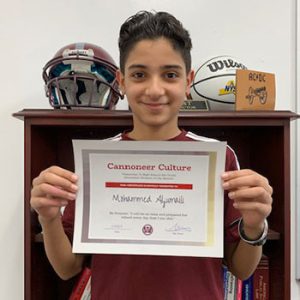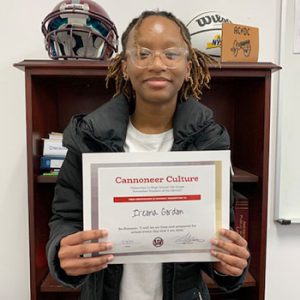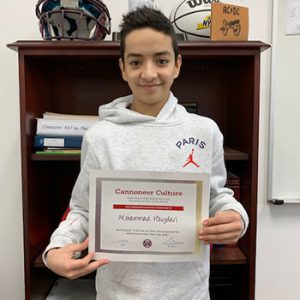 Be Positive – Bella Truesell (6), Riley Poole (7), Anthony Morelli (8)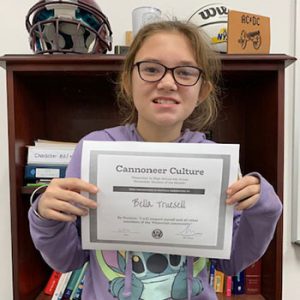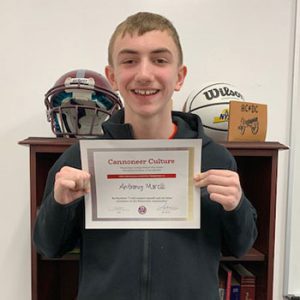 Be Productive – Eva Houlihan (6), Jayleen Herrara (7), Kelly Popson (8)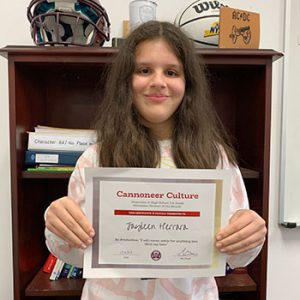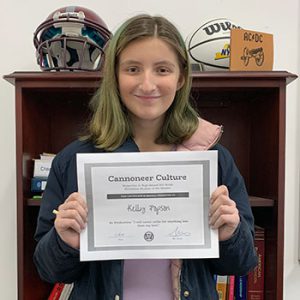 Be Proud – Melia Cromwell (6), Lily Donnelly (7), Brian Norwood, Jr. (8)