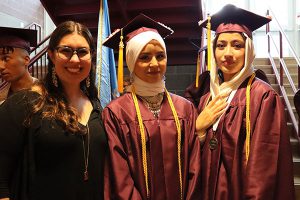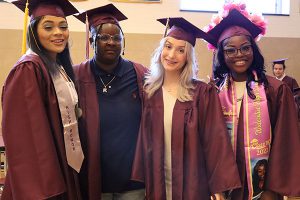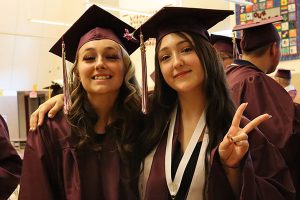 Watervliet High School's Class of 2022 marked the final step in their high school journey during a commencement ceremony in the Harry Tucker Gymnasium on Friday, June 24. In front of their families, friends, teachers, staff, administrators and members of the Board of Education, 105 seniors received their high school diplomas.
Principal Ryan Groat welcomed families, friends, faculty, staff and special guests to the ceremony. "We convene as a community to celebrate each of you and what you have earned, and to emphasize your academic, artistic and athletic achievements, as well as character, leadership, self-discipline and service to your community," said Mr. Groat, adding that the graduates have the skills learned during their years attending Watervliet schools to move on to their next endeavor. He then a shared simple, yet meaningful advice from Henry Ford: "When everything seems to be going against you, remember that the airplane takes off against the wind, not with it."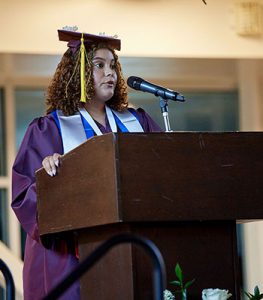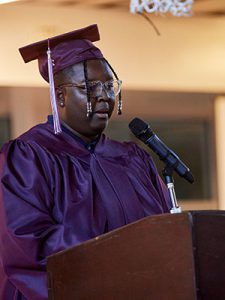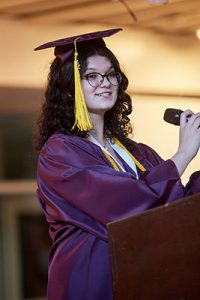 Three graduates conveyed their final thoughts as students of Watervliet schools during the 120th Commencement Exercises. Gratitude was a common theme among all three messages to Watervliet's faculty, staff and administration.
"Throughout our high school years, the faculty at Watervliet Jr.-Sr. High School has guided us in a way I will forever be grateful for," said senior Gianna Rincon. "They taught me how to prepare for life after high school and what it means to be a responsible young adult. I have enjoyed my time at this school because of the faculty and their unwavering support. To the teachers who have impacted my life, thank you for everything."
Senior Kayden Pair said this: "Graduation Day. This is the day we have all been looking forward to with mixed emotions. We have worked so hard over the past four years to be sitting here today. Tonight begins our journey in the world to become the best version of ourselves. Being a part of the Watervliet school community has not only taught me so much but has also has given me the courage and strength to be the person I am standing in front of you now. The support of teachers and administrators … motivated me and gave me the push that I needed to succeed. They have helped me understand how life will be after graduation, and how to embrace the good and the bad that we will face in life."
"Tonight is all about the seniors, but we'd like to recognize people who have helped us grow and navigate these past four years,: said senior Sarah Krempecki. "The teachers here at Watervliet City School District are like no other. They have always stepped up and done whatever is needed for every student. Even during hard times they were there to pick us up and provide that unwavering support, no matter what. We want you to know that we recognize and appreciate that constant support. Thank you teachers admin and of course Dr. Stevens – our amazing superintendent. We loved him as a 6th grade teacher and we love him now."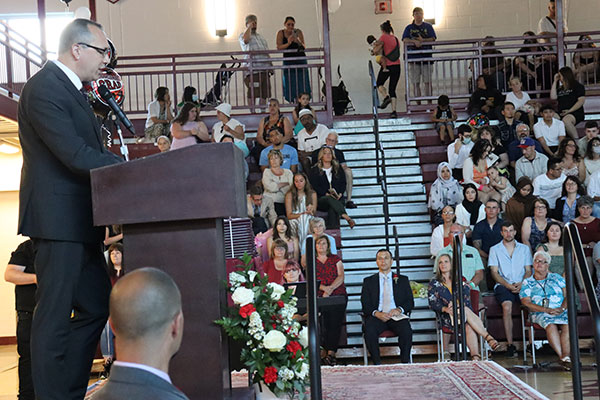 Before presenting their diplomas, Superintendent Dr. Donald Stevens addressed the graduating seniors and guests, sharing that over the past 16 years the Watervliet community has become like family.
"I may not have graduated from Watervliet, but over the past 16 years I have grown to love this community or what I would like to think of as my family," he said. "Whether it is rooting for our athletes on the field, listening to our talented musicians on the stage, greeting our students as they get off the bus, visiting classrooms filled with learners, or even hosting a virtual bingo game for the entire district – I wouldn't want to be anywhere else tonight, other than recognizing this year's senior class."
Dr. Stevens shared these words with his first graduating class, which coincidentally was his last sixth grade class as a teacher at Watervliet Elementary School.
"The class of 2022 is a special group of students. You have endured high school amidst a pandemic, something that none of us imagined and certainly none of us were prepared for. The last "normal" year for this group of students was freshman year. As sophomores, the pandemic began and you finished the last four months of school completely remotely. As juniors, classes were hybrid, only attending in-person instruction a couple of days a week," Dr. Stevens mused. "This year, as seniors, you returned full-time to school, but battled quarantines and isolation periods. I applaud you for your determination, your grit, your flexibility, and your positivity in facing and overcoming the challenges of the pandemic. Despite it all you've learned valuable lessons and shown there is nothing you cannot accomplish."
In her speech, Gianna summed up graduation perfectly, saying: "We are branching out and starting to write our own stories. Kerry Washington once said, 'Your life is full of adventure and the adventure ahead of you is the journey to fulfill your own purpose and potential.' Our lives have only just begun and I cannot wait to see where the future takes us."
Congratulations Class of 2022!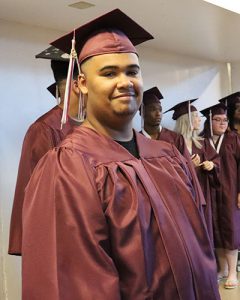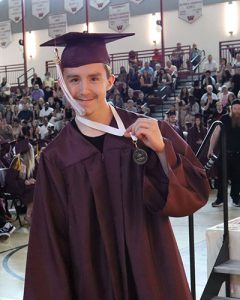 View more photos of WHS Graduation