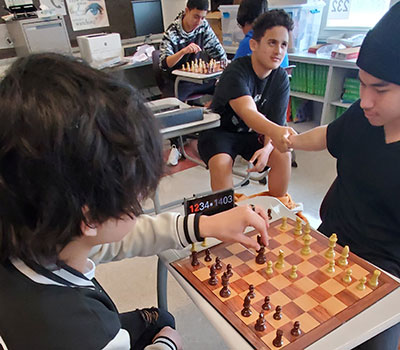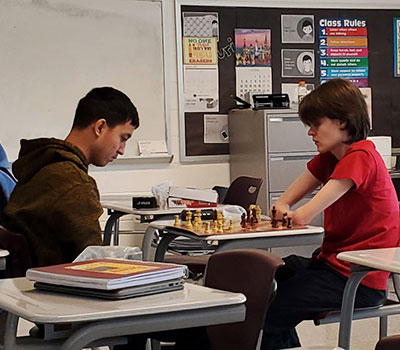 Welcome back to the Chess Club, which has returned this year to the rotation of after-school activities after a long hiatus. The Chess Club meets every Thursday after school with math teacher Yuriy Berin serving as the club's advisor.
Just before the holiday break, the Chess Club held its first tournament of the year. Twelve players competed in the chess tournament using a round-robin system, and prizes were awarded to first, second and third place finishers.
The top three players received award certificates and Stewart's gift cards. Congratulations Rayan Ahmed, 1st place; Anthony Gratto, 2nd place; and Antonio Cunha Ribeiro, 3rd place.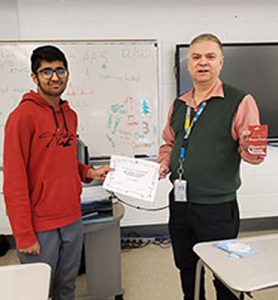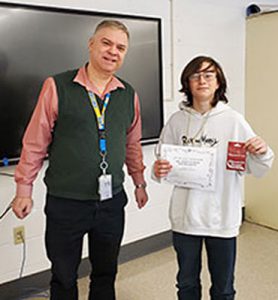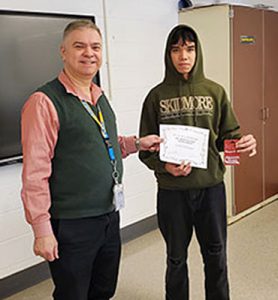 The Chess Club is one of several extracurricular opportunities offered at Watervliet Jr.-Sr. High School through our district's ExTRA program. Other extracurricular activities include Art Club, Book Club, Drama Club, Masterminds and Samba Drum Circle. Study tables and homework help are also available after school for students who need additional academic support.