Eighth-graders in Dan Lindemann's information technology class recently learned about writing and formatting business letters. Once they learned the basics, each student was asked to choose their favorite business and write a professional letter to the company.
Mr. Lindemann shared that eighth-grader Aari-on Ketchmore wrote an exceptional letter and was thrilled to receive not only a response from his favorite business, Carhartt, but also to score some gear and some advice from the American apparel company.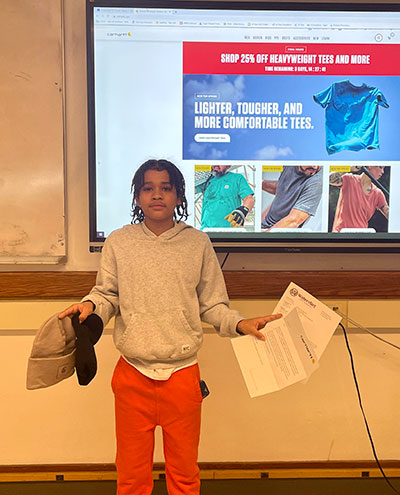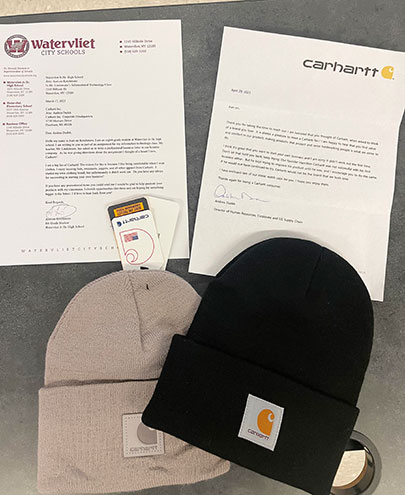 In his letter, Aari-on wrote: "I am a big fan of Carhartt! The reason for this is because I like being comfortable when I wear clothes. I enjoy wearing hats, sweatsuits, joggers and all other apparel from Carhartt. I started my own clothing brand, but unfortunately it didn't work out. Do you have any advice for succeeding in starting your own business?"
In a letter from Carhartt, the Director of Human Resources responded: "I think it's great that you want to start your own business and I'm sorry it didn't work out the first time. Don't let that hold you back, keep trying. Our founder Hamilton Carhartt was not successful with his first business either. But he kept trying to improve his product until he was, and I encourage you to do the same. If he would not have continued to try, Carhartt would not be the brand that we both love."
"Aari-on was very excited and read his letter from Carhartt to the entire class," Mr. Lindemann said.