Building Cannoneer Culture
We introduced "Cannoneer Culture" to grades 6-8 students at the beginning of the year in an effort to improve the overall school climate at Watervliet Junior High School. The theme of the program encompasses the four characteristics listed below, which align with our Board of Education goals.
Each month, our teachers and staff will nominate one student per grade level who demonstrates each of these traits. Those students will be selected as our "Students of the Month."
Being Present: I will be on time and prepared for school every day that I am able.
Being Positive: I will respect myself and all other members of the Watervliet community.
Being Productive: I will never settle for anything less than my best.
Being Proud: I will make Watervliet a better place through my words and my actions.
Congratulations to our September Students of the Month:
Be Present — Traevon Watkins (6), Mason Lee (7), Maggie Cramer (8)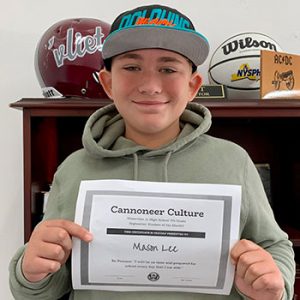 Be Positive — Elnaz Qaderi (6), Angel Aviles (7), Aniya Scott (8)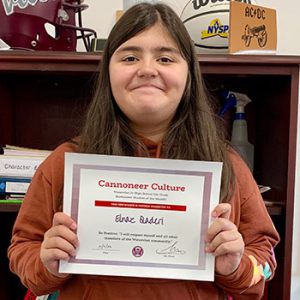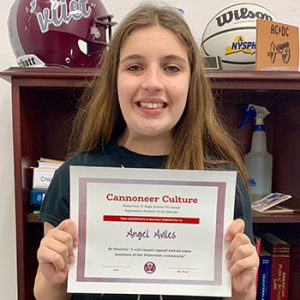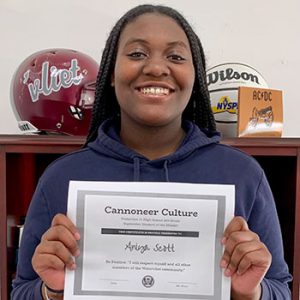 Be Productive — Aaria Watson (6), Sintel Smith (7), Morris Ssesanga (8)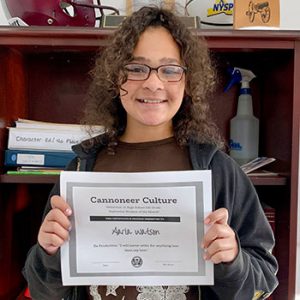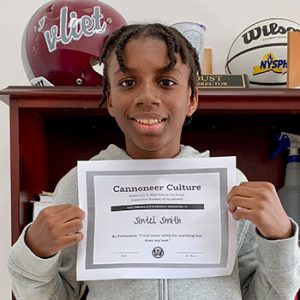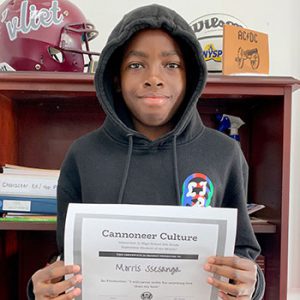 Be Proud — Malachi Prince (6), Kendall Hoefer (7), Billy VanPatten III (8)