The Watervliet City School District honors a trio of veteran staffers who are headed into retirement as this school year comes to an end. Between the three, they have a combined 97 years of service and dedication to our students and community.
We are grateful and appreciative for the difference these three special people have made in the lives of so many Watervliet students.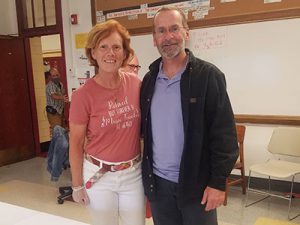 Music educator Terry Bradway has been teaching and inspiring students in and outside of the band room at Watervliet Jr.-Sr. High School for the past 35 years.
Music educator Jeff Roberts has instilled a love of instrumental music in the students he has taught at Watervliet Elementary School for the past 37 years.
Lead bus driver Dave "Cap" Capitula has transported students to and from school safely – and always with a friendly smile and positive attitude – for the past 25 years.
Congratulations Mrs. Bradway, Mr. "Cap" and Mr. Roberts! The Garnet and Grey will miss you and we wish you all the best in your retirement!