Three Programs — One Great Summer.  That's how Watervliet Elementary Assistant Principal Catherine Casey summed up the district's trifecta of summer learning programs at the September Board of Education meeting. Mrs. Casey was joined by Watervliet Jr.-Sr. High School Assistant Principal Michael Foust and Special Education Director Molly McGrath for a recap of summer learning activities offered to students in kindergarten through grade 12.
1. Summer Academy: Fun Learning Together
The purpose of the Summer Academy is to prevent summer "slide," the learning loss that students experience over the summer months. The program addresses the needs of students who struggle to meet grade-level proficiency. Mrs. Casey explained the process by which students are identified for participation in Summer Academy.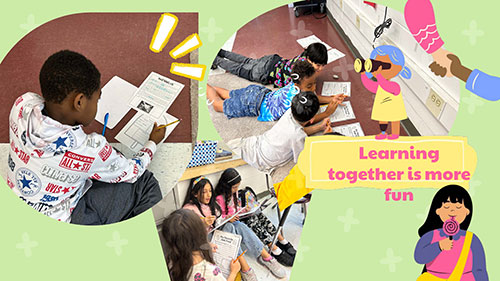 "Teachers will often recommend students for the summer program not based only on test results," she said, "but also because they believe the students will benefit from the regular routine of attending school to help keep skills fresh, socialize with their friends and have fun learning together."
Mr. Foust noted that the return to summer programming in two buildings was helpful after being limited to the elementary building last year due to construction. "Having the junior-senior high students here gave us more breathing room," he said. "It also gave us the opportunity to do a soft launch of the Yondr pouch program and identify some of the pitfalls to prepare for moving forward."
Mr. Foust added that Summer Academy offered credit recovery for high school students and the opportunity to take August Regents exams. Lastly, he shared that the district's Summer Travel program provided grades 7-8 students with unique experiences and opportunities for learning outside of the school building.
2. Summer Travel Program: Exploring Local History, Culture and more
Students in the Summer Travel program explored local history when visiting the Underground Railroad Education Center in Albany and Saratoga Battlefield. They also learned a lot they didn't know about their hometown during a trip to the Watervliet Historical Society, including the following fun facts: Watervliet is a Dutch name that means "water plains"; ice harvesting from the Hudson River was serious business; and the Meneely Bell Foundry supplied bells and chimes to churches, schools and other such organizations throughout the U.S., as far west as Iowa, and even some European locales, like the Czech Republic.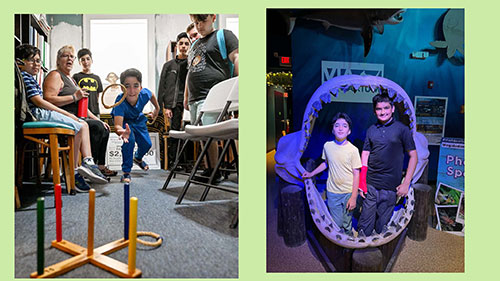 Summer Travel program students also took in the sights and sounds at a Tri-City Valley Cats baseball game, participated in a scavenger hunt at the Baseball Hall of Fame in Cooperstown, hiked nature trails at Five Rivers Environmental Center in Delmar, fed and touched stingrays at Via Aquarium and threw mostly strikes and spares during a bowling excursion.
In all, the student travelers participated in approximately 10 field trips ‒ some educational and others recreational ‒ throughout the summer. The students shared their experiences with invited guests during a presentation on the final day of the travel program, such as their excitement to use mallets to strike the Meneely bell that is on display at the historical museum.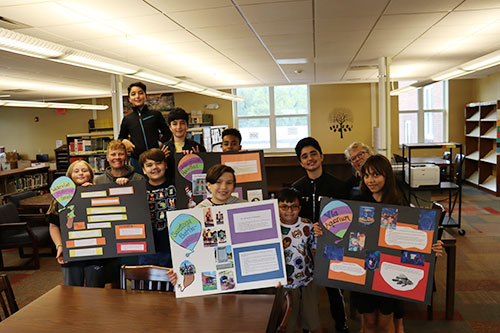 See photos of students visiting the Underground Railroad Education Center on Facebook
3. Extended School Year program combines structure and fun 
The Extended School Year (ESY) had a total of five sections split among the two schools for small groups of students based on their individual education plans (IEPs) and services needed. "It is important for students to attend school in July and August to maintain their skill level and follow a structured schedule that includes lunch and recess to keep up with routines and habits," said Ms. McGrath.
In addition to math and reading instruction, students experienced fun-filled field trips every Friday, including a cookout in Brotherhood Park, bouncing on trampolines during a visit to Sky Zone in Clifton Park, movie day in the WJSHS auditorium enjoying popcorn and watching "Lyle Lyle Crocodile," bowling at Uncle Sam Lanes in Troy, and an afternoon at the Watervliet city pool and splash pad.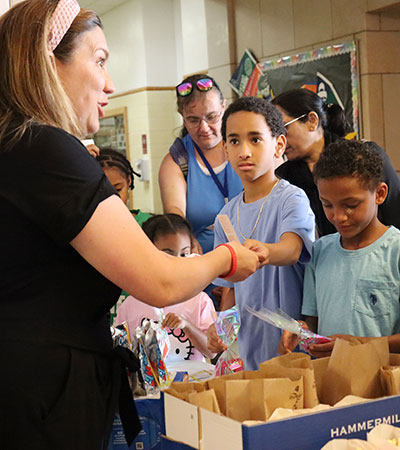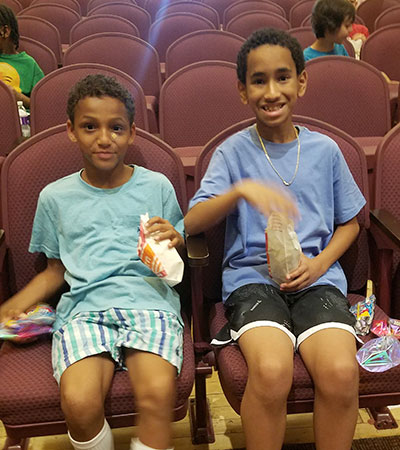 STEM Camp: Students explore robotics, practice coding skills
Several Watervliet students participated in a fourth program – the 2023 Summer STEM Camp coordinated by Capital Region BOCES in partnership with Regeneron at the Menands School. During this weeklong program in August, grades 6-8 students from Watervliet joined their peers from Menands to engage in fun, hands-on, project-based learning experiences that included designing, building and programming robots with Lego kits.
One afternoon, the students took a break from robots to take their tech skills to new heights as they learned to program and fly drones courtesy of BOCES/NERIC educators.
The student "campers" presented their projects and demonstrated the coding and programming skills for guests including representatives from Regeneron, school district leaders and Capital Region BOCES administrators during a showcase to wrap up the weeklong camp.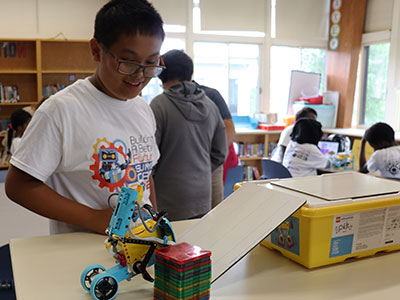 See photos of students at STEM Camp flying drones on Facebook