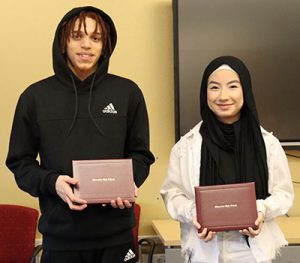 We are proud to congratulate Andre Langley and Fereshteh Nazari on earning their high school diplomas and graduating early from Watervliet High School.
Superintendent of Schools Dr. Don Stevens presented diplomas to the two early graduates during a small ceremony on Thursday, Feb. 16 in the high school conference room.
Watervliet High School Principal Jessie Richards, Assistant Superintendent Kelly Webster, school counselors and teachers attended the ceremony to wish the new graduates (now Watervliet High School alumni!) well as they move on to the next chapter.
Both Andre and Fereshteh plan to continue their education. Andre is deciding between American International College for photography or Kansas State for sports and recreation. Fereshteh will attend Siena College for nursing in September.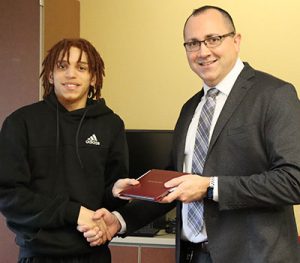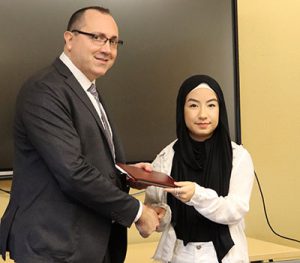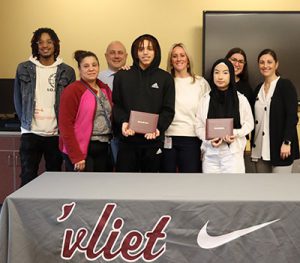 We are equally proud of two other students who also graduated early, but were unable to attend today's diploma ceremony due to other commitments. Congratulations Malik Simms and Jahmaire Thom!
Best of luck and much success to all our midyear graduates!