More than a dozen educators gathered in the Watervliet Elementary School library to share best practices and build instructional plans with the start of a new school year in mind.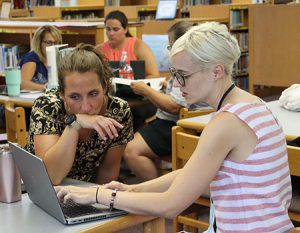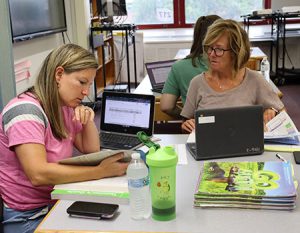 Newer and experienced teachers alike participated in this first professional development opportunity of the summer, which focused on instructional planning, sharing ideas and offering feedback, or simply having dedicated time to work individually or collaboratively on lesson plans with additional support and resources provided by an instructional coach from Capital Region BOCES.
Other professional learning opportunities will be offered throughout July and August as teachers prepare for the return of students in September.