This summer, Watervliet High School students Danyal Aktar and Adonis Cyrus are working for one of the world's tech giants. The two students, who are enrolled in the Capital Region P-TECH program, both applied for and were selected to participate in paid virtual internships with IBM.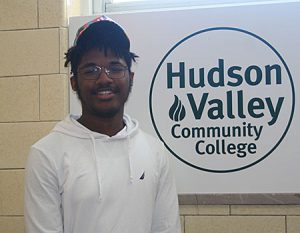 The tech company offers 1,000 of these coveted virtual internships to P-TECH students from schools across the United States and internationally. Adonis and Danyal described the application process as being complex, but worth every minute they spent on it.
"Not every student selected to apply was chosen for the internships, so we were fortunate to get accepted," Adonis said. "I am looking forward to getting to work there, I mean I know it's virtual, but just seeing what a work day would be like at IBM, which is a huge organization. It's an honor. Also just to have the experience for later on when we finish our degrees."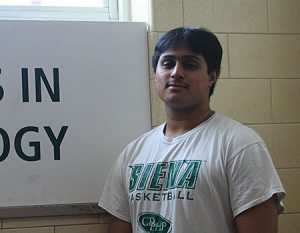 Danyal echoed that sentiment. "IBM is a super big computer company that has offices all over the world. This internship is a great opportunity to gain experience for the future."
The virtual paid internships with IBM, which began this month and run for six weeks, will help support the career goals of Adonis who has an interest in architecture and entrepreneurship, and Danyal who plans to pursue a bachelor's degree in mechanical engineering.
"I am interested in designing buildings and real estate," said Adonis. "Once I get my associate's degree, my goal is to find work at a company that will help pay for my bachelor's degree."
Danyal envisions creating things with technology. "With technology I could create all kinds of stuff. AI [artificial intelligence], cars, planes. I want to be able to contribute to society in that way," he said.
Both students are part of the first cohort of the Capital Region P-TECH program, established by the Capital Region BOCES in September 2018. As they head into their fourth year, Adonis and Danyal will continue to take college-level courses to earn their associate's degrees from Hudson Valley Community College while they finish up credits to complete their high school Regents diploma.
Named to HVCC Dean's List Spring 2021
In addition to the IBM internship, both Adonis and Danyal were named to the Dean's List at HVCC this spring. Congratulations!!