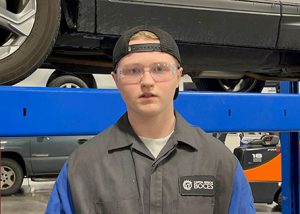 Alex Smith has known his future is in auto repair since he was a young child. Now, the 17-year-old Watervliet High School student is ready to realize that dream thanks to the Capital Region BOCES Career & Technical Education Center.
"I have always liked working on cars and I like, that at BOCES, I have an opportunity to learn more and get more information about cars so that I can work on them by myself and help others," the high school senior said.
Smith, who is enrolled in the Automotive Trades Technology program on the Albany Campus, is planning a future working at the "family business" – Miller's Corner Garage in Albany.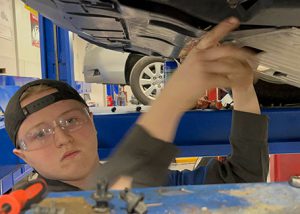 "I have wanted to learn more (at BOCES) so that I can help out more and do more at the family business," he said. "I look forward to working more there and gaining more experience."
Smith is one of 96 students enrolled in the Automotive Trades Technology program. He will graduate from the BOCES program on June 7 during a 6 p.m. ceremony at Proctors.
Students in the two-year program learn everything from computerized diagnostics to hands-on repairs while gaining the skills to service and maintain all types of cars and light trucks. Students are prepared to enter the industry or pursue higher education and earn professional certifications that will aid them no matter the path they choose.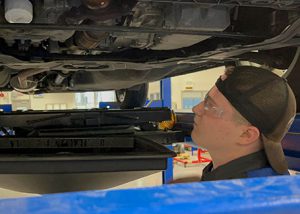 Smith said his grades have increased since attending BOCES because he enjoys learning more and is able to understand how what he is learning applies to the real world.
He also "really, really" likes learning about cars.
"Coming to BOCES, interacting with my friends, learning about cars and being able to work on cars is nice," he said. "I love it."