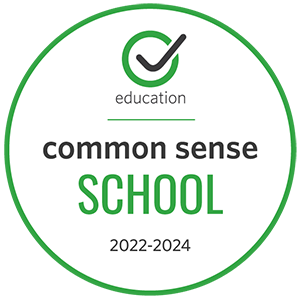 We are proud to announce that Watervliet Jr.-Sr. High School has been recognized as a Common Sense School. This recognition acknowledges our school's commitment to helping students build digital citizenship skills that are essential for their well-being today—and for the opportunities they'll have tomorrow.
This honor is presented by Common Sense Education, a national nonprofit organization dedicated to helping kids and families by providing the trustworthy information, education, and independent voice they need to thrive in a world of media and technology.
Common Sense Education provides research-based digital citizenship resources that teach students, educators, and parents tangible skills related to internet safety, protecting online reputations and personal privacy, media balance, managing online relationships, and media literacy. The free K–12 curriculum is used in classrooms across all 50 states, in more than 80,000 schools by more than 1,00,000 educators.
To learn more about the criteria for being recognized as a Common Sense School, visit https://www.commonsense.org/education/recognition-schools.