The Watervliet City School District has been awarded two state grants: one that will strengthen support for district families and the other will help sustain early education opportunities for the district's young learners.
Funding secures the future of full-day prekindergarten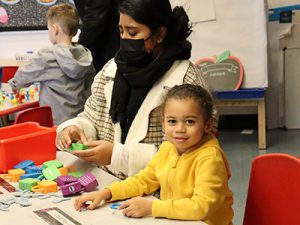 The school district will receive $233,806 annually from the New York State Education Department to maintain our ability to continue to provide full-day prekindergarten for families with four-year-old children for the foreseeable future.
"This school year, we were able to restore full-day programming for all our prekindergarten classrooms using a portion of our federal pandemic relief funding," said Superintendent of School Dr. Donald Stevens. "Now thanks to this funding from the state, we can continue to offer full-day learning for four-year-old children without having to worry about reverting to half-day programs."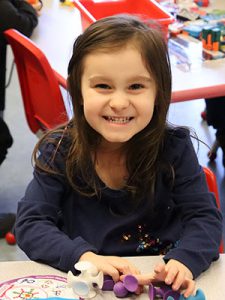 In a press release, Governor Kathy Hochul spoke about the importance of investing in early childhood learning programs.
"Providing opportunities for quality pre-K education sets up children, parents, and caretakers for success, and I'm proud to deliver this important investment for families across the state," the governor said. "This funding will help children in their most important stages of development and growth. As a mother, I've seen how essential these resources are and my administration is committed to ensuring every child has the opportunity to succeed in New York."
Watervliet is one of two dozen school districts across the state to receive this latest round of prekindergarten funding. Read more about the prekindergarten funding 
New Family Opportunity Center aims to strengthen support for students and families
Our school district also received another grant that will allow us to partner with community services and agencies on a Family Opportunity Center (FOC) to improve the safety and wellbeing of the city's children and families. This new program will serve an estimated 75 families in its first year of operation, with implementation anticipated in March 2023. Our partners in this new initiative for a community-based family opportunity center include the Watervliet Civic Center, Whitney Young Health, the Watervliet Housing Authority and others.
The Watervliet FOC program will be coordinated by a certified school social worker who will oversee activities that promote family engagement, and strong partnerships and supports that will lead to improved student academic achievement. The district will receive $600,000 over three years to develop and deliver programs and services for children and families that will include formal and informal parenting, building social connections, improving child success in school, meeting families' specific needs and overcoming barriers to mental health and/or substance use disorder services if needed.
The family opportunity center initiative is a collaboration between the New York State Office of Children and Family Services and the New York State Education Department.
The applications for both prekindergarten and the family opportunity centers were written and submitted on behalf of Watervliet with support from the Capital Region BOCES Grants Service.