"Cannoneer Culture" was introduced to grades 6-8 students at the beginning of this school year in an effort to improve the overall school climate at Watervliet Junior High School. The theme of the program encompasses the four characteristics listed below, which align with our Board of Education goals.
Being Present: I will be on time and prepared for school every day that I am able.
Being Positive: I will respect myself and all other members of the Watervliet community.
Being Productive: I will never settle for anything less than my best.
Being Proud: I will make Watervliet a better place through my words and my actions.
Each month, our teachers and staff nominate one student per grade level who demonstrates each of these traits. Those students are selected as our "Students of the Month" and are recognized during a special assembly where they receive an award certificate, and a "Cannoneer Culture/ Student of the Month" bracelet. They are also invited to a special catered lunch with Assistant Principal Michael Foust.
"We pull out all the stops to celebrate these students who embody everything it means to be a Cannoneer," said Mr. Foust. "We could not be more proud of them."
Congratulations to our November Student of the Month Winners:
Be Present – Ethan Isenbergh (6), Jack Link (7), Kadence Coleman (8)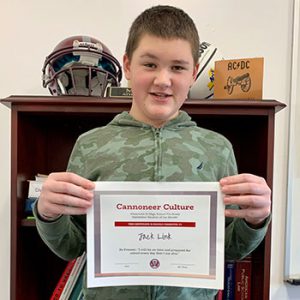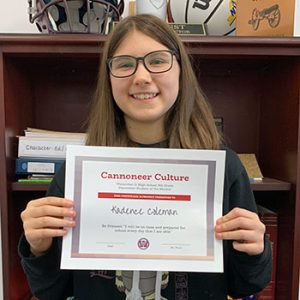 Be Positive – Milan Springsteen (6), Lanie LaBoissiere (7), Mujtaba Mohseni (8)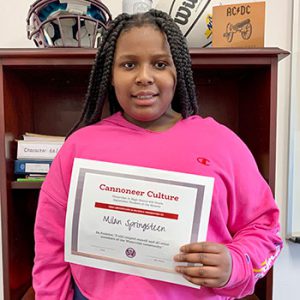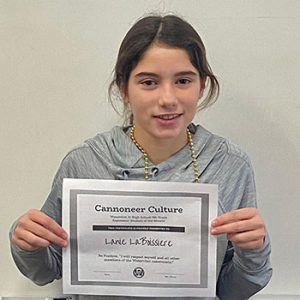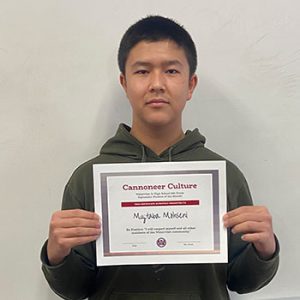 Be Productive – Amelia Alonzo (6), Farah Murshed (7), Hanna Clow (8)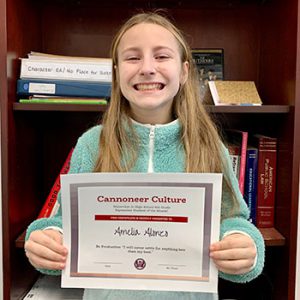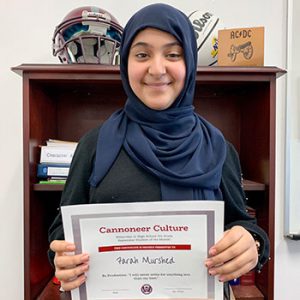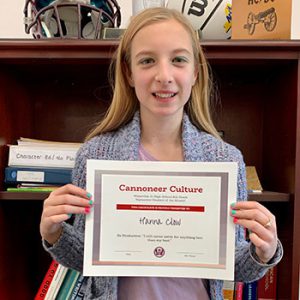 Be Proud – William Keefer, Jr. (6), PJ DiPompei (7), Makenzie Ryan (8)