Watervliet Jr.-Sr. High School students recently participated in an eye-opening experience to increase their awareness of the dangers of impaired driving.
During physical education and health classes, a presentation by the Albany County Stop DWI program used fatal vision goggles to demonstrate for students the dangerous effects of alcohol and drugs. Student after student struggled to keep their balance and perform simple tasks, like walking a straight line, or throwing and catching a ball, while wearing the specialized goggles, which simulate the effects of drug and alcohol intoxication.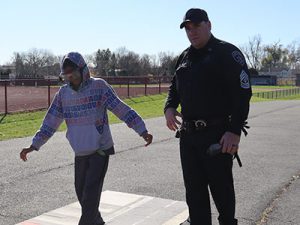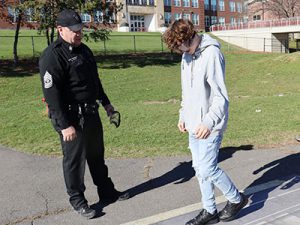 What are Fatal Vision Goggles?
Fatal vision goggles are devices used by law enforcement agencies to help demonstrate different levels of intoxication and impairment. By using these devices, students learn firsthand about the effects of intoxication, such as visual distortion, delayed reaction time, confusion, and interference with depth and distance perception among others.
Learn more about the Albany County Stop DWI program