Grades 6-8 Students of the Month for October 2022
"Cannoneer Culture" continues to grow! During a recent assembly, 12 more students in grades 6-8 were recognized for being selected "Cannoneer Culture — Student of the Month" as their classmates, teachers and staff offered a thunderous round of applause. In addition to their award certificate and recognition here on the school website, the Students of the Month will enjoy a special catered lunch with Assistant Principal Michael Foust to celebrate this well-deserved honor.
What is Cannoneer Culture?
In an effort to improve the overall school climate at Watervliet Junior High School, "Cannoneer Culture" was introduced to students this fall. The theme of the program encompasses four characteristics listed below, which align with our Board of Education goals. Each month, our teachers and staff nominate one student per grade level who demonstrates each of these traits. Those students are selected as our "Students of the Month."
Being Present: I will be on time and prepared for school every day that I am able.
Being Positive: I will respect myself and all other members of the Watervliet community.
Being Productive: I will never settle for anything less than my best.
Being Proud: I will make Watervliet a better place through my words and my actions.
Congratulations to our October Students of the Month
Be Present – Haniyeh Alishafa (6), Callan Fandl (7), Shania Kent (8)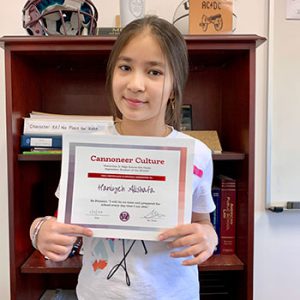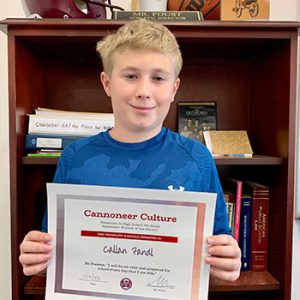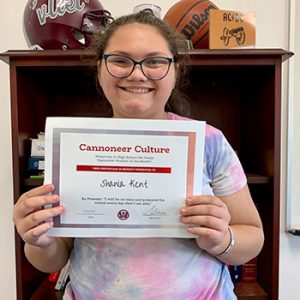 Be Positive – Sophia Rogers (6), Keith Francis (7), Umi Aimun (8)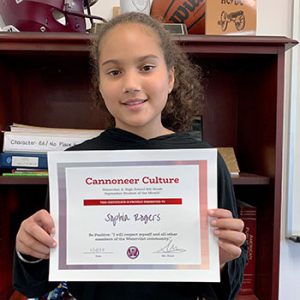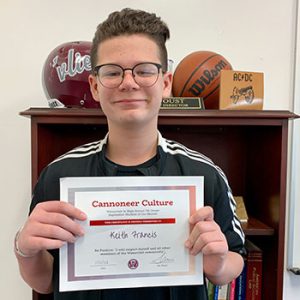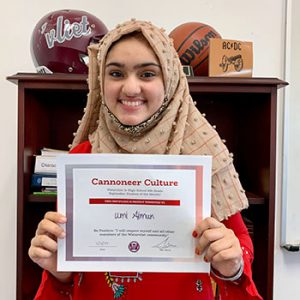 Be Productive – Zymere Ambrose (6), Mahalia Williams (7), Milo Scattereggia (8)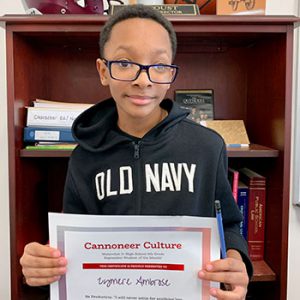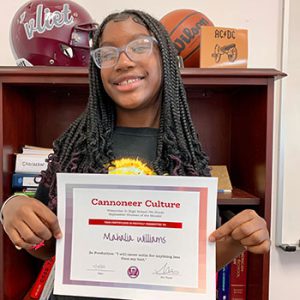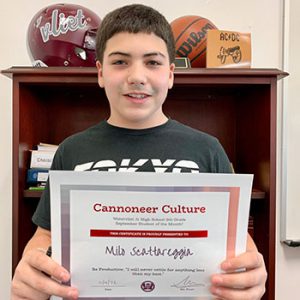 Be Proud – Sophia Housman (6), Sophia Cottrell (7), Ella LaBoissiere (8)