The "Cannoneer Culture" Students of the Month for October were announced during an assembly on Nov. 3. This initiative was introduced last year to celebrate grades 6-8 students whose efforts help improve the overall school climate at Watervliet Junior High School.
Each month, teachers and staff nominate a total of 12 students, one per grade level, who embody the following four Cannoneer Culture traits, all of which align with our Board of Education goals.
We congratulate the October Students of the Month:
Be Present – Aneeba Fatima (6), Gavin Coleman (7), Nicholas Cheng (8)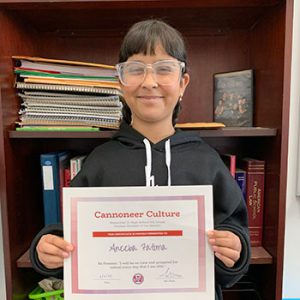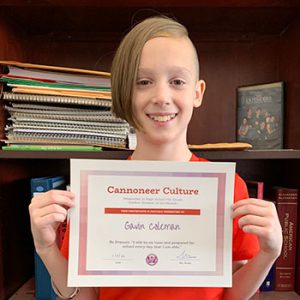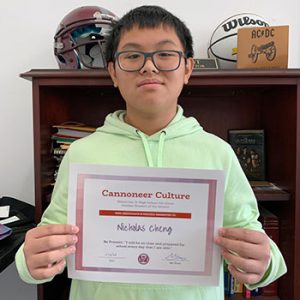 Be Positive – Frank Jones, Jr. (6), Erica Edmunds (7), Cheyenne Johnson (8)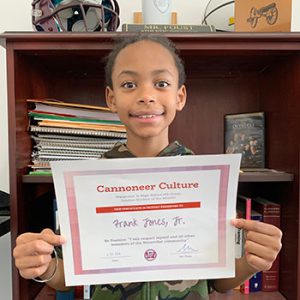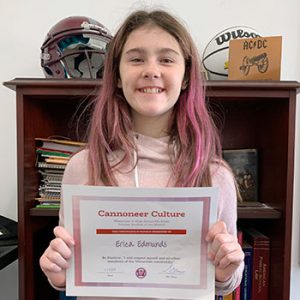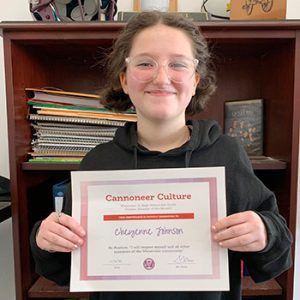 Be Productive – Alexa Teson (6), Malachi Prince (7), Kylie McGough (8)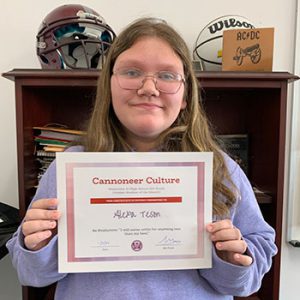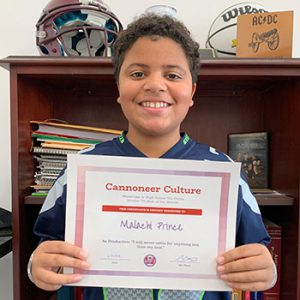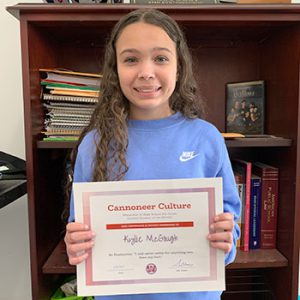 Be Proud – Zaniya-Rose Johnson (6), Riley O'Brien (7), Kendall Hoefer (8)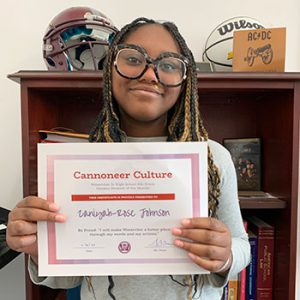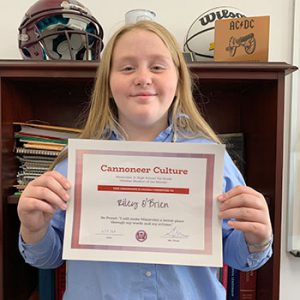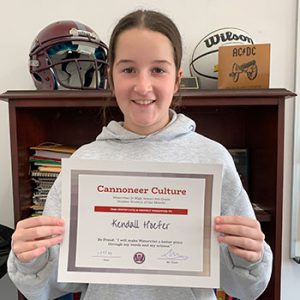 The Students of the Month for October were recognized in front of the entire Junior High and received a huge round of applause from their peers and their teachers as they were awarded their certificates. The students will receive a "Cannoneer Culture / Student of the Month" bracelet to wear and will be treated to a special lunch with Assistant Principal Michael Foust, courtesy of The Black Bear Inn.
ICYMI: Check out the Cannoneer Culture Students of the Month for September
Keep up the great effort everyone!